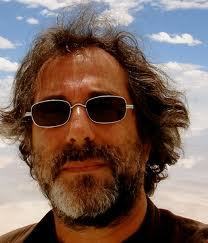 Every sane sentient being knows that Ukraine's "unity" is not worth a new hot or warm war. Or even the current Western-peddled Cold War-style hysteria. Especially when Russia, once again, fights fascism - as embodied by some of the key players now in power in Kiev, and the US and EU's response is to relentlessly demonize Russia.

Crimea - historically, culturally, sentimentally - is Russian, conquered by Catherine the Great from the Ottomans in 1783. Sevastopol was founded by Catherine. If a swing band would play



a version of I Left My Heart in Sevastopol, all hearts involved would be Russian.

Yet those eminent Western practitioners of state idolatry have ruled that the population of Crimea has no right to conduct a referendum to decide its future - be it rejoining Russia or remaining in Ukraine with a huge degree of autonomy, according to the 1992 constitution. The eminences could not possibly admit that does not suit their geopolitical power play.