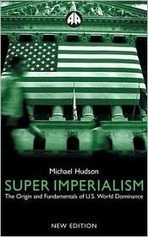 From the picture window of our family's eighth floor apartment, at the intersection of 23rd Street and Avenue C, we have a view of the inhuman currents of the East River and the dehumanizing, vehicular currents of the FDR expressway. The tenor of the river is timeless while the FDR's voice is mindlessly urgent…an addict on a dope run — evincing the urgency of an errand undertaken to relieve distress but trajectory hurtles towards annihilation.
Like the misnomer known as freeways, wherein one is enslaved to speed and forward motion, the spirit of our age is manic. One reacts; there is no time to reflect. In contrast, the river speaks the language of the deathless heart of creation. The river sings of ensoulment. It does not seek; it is.
Because the spirit of the age is frantic, surface level, and going nowhere — and fast. The soul of the world harbors a quality of sadness. When it speaks, nowadays, it does so in a lament — a dirge for exquisite things lost. Unlike raging spirit, the soul carries the sadness of the veritable bones of the earth.