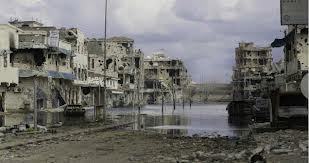 The United Nations on Tuesday issued a report about the torture and ill-treatment of detainees in Libya, recommending swift action to transfer detainees held by armed brigades to effective State control and renewed efforts to build the capacity of the criminal justice system.

The report is issued jointly by the UN Support Mission in Libya (UNSMIL) and the Office of the UN High Commissioner for Human Rights, in implementation of UNSMIL's mandate of assisting Libyans in promoting human rights. This includes supporting Libyan efforts against arbitrary detention and torture, by monitoring abuses in detention centres, advocating for remedial action, advising on judicial reform and building the capacity of Libya's corrections system. The report is based on information gathered first-hand during UNSMIL's visits to nearly 30 detention centres over two years, including information from detainees, family members, officials and civil society, as well as documentation such as medical reports.

The report states that the violations continued despite the Government's efforts. It adds that prolonged detention and interrogation at the hands of armed brigades without experience or training in the handling of detainees or conducting criminal investigations, as well as the lack of effective judicial oversight, create an environment conducive to torture or other ill-treatment. On the other hand, when detention facilities have been handed over to trained officers of the Judicial Police, there have been marked improvements in the condition and treatment of detainees.