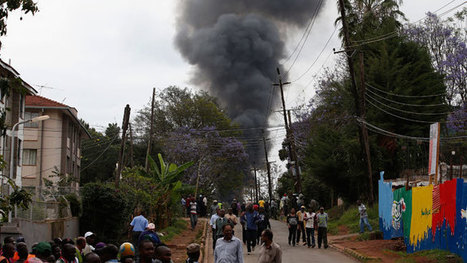 So what was Harakat al-Shabaab al-Mujahideen - the Al-Qaeda-linked Somali outfit - really up to in Kenya?
A mall in the capital of East Africa's biggest economy, part owned by Israelis, offering the "supreme experience of shopping" for the local elite and upper middle class, diplomats and expats. It seems to be the perfect target for an attack with minimal logistics (assault rifles and grenades) and bent on inflicting maximum casualties.
But was it just 'senseless terror'? Blowback? Or a game of shadows?
I've been trying to travel across Somalia for years, but contacts have always stressed; for a lone Westerner with no 'protection' – not to mention a lot of ammo – that's certified suicide. The best one can do is to try to piece together the jigsaw puzzle.
Al-Shabaab split
Originally, al-Shabaab (Mujahideen Youth Movement) derives from the Islamic Courts movement that was in power in Somalia until they were repelled by invading Ethiopian troops in 2007.
It's crucial to keep in mind that a great number of Somalis – including businessmen - praised the Islamic Courts for bringing back some measure of security and disarming countless militias, something the country had not experienced since the early 1990s.