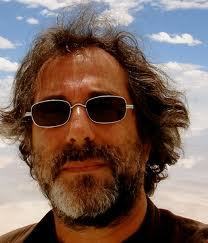 You can check out any time you like
But you can never leave.
The Eagles, Hotel California

"Unfair!" "Unjust!" Rising tiger turned crouching criminal Bo Xilai just apparently had the last word(s) as he was found guilty on all three counts of bribery, embezzlement and abuse of power in China's show trial of the early 21st century, and sentenced to life in prison.

Way more enticing was what was censored by the court's microblog. Before being taken away by those two giants the chief Chinese Communist Party (CCP) choreographer placed to make the six-foot, two-inch tall Bo actually look small, he had time to




say, rather shout, "The decision was not based on facts. The court is neither open nor just and didn't take the points made by my defense lawyers and me."

Technically, Bo is correct. China's show trial of the early 21st century had nothing to do with facts - but with an unbelievably nasty power struggle at the highest levels of government.

Essentially, ever since a connection was established between Bo - actually his wife, Gu Kailai - and the suspicious death of dodgy British businessman Neil Heywood in Chongqing, the anti-Bo faction at the heart of the CCP leadership was confronted with two options.