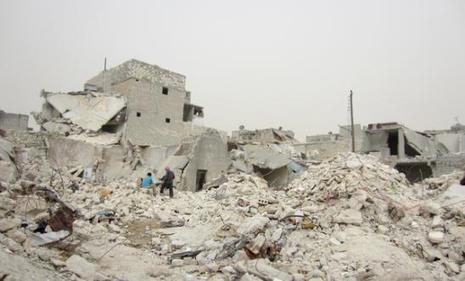 In recent days, several governments, including the UK, USA and France have signalled their intention to take military action against the Syrian government, which they hold responsible for the alleged chemical weapons attacks of 21 August. The horrific scenes in the dozens of videos I have watched from those incidents are some of the most haunting I have witnessed during this long and brutal conflict.
So now the spectre of an international armed conflict looms between the Syrian government and foreign military forces.The protection of civilians is a key priority for Amnesty International and that is why we call on all parties who could be involved to comply with international humanitarian law. In particular, those concerned absolutely must:
Refrain from targeting civilians or civilian objects;Refrain from carrying out indiscriminate and disproportionate attacks;Refrain from using weapons which are inherently indiscriminate or otherwise prohibited under international humanitarian law, including cluster munitions;Take all necessary precautions in attacks to spare civilians, including by issuing warnings to civilians wherever feasible, and paying particular heed to the fact that detainees are being held in military bases and facilities;Take precautions to protect civilians under their control against the effect of attacks, including avoiding, to the extent feasible, locating military objectives within or near densely populated areas, and removing, where feasible, civilians from the vicinity of military objectives;Refrain from using civilians to render military objectives immune from attack (that is, as human shields).