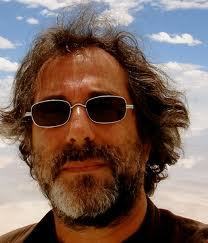 This eminently Bushist Obama "red line" business, applied to Syria, Iran or both, is becoming a tad ridiculous.

Take Pentagon head Chuck Hagel's tour of Israel and the "friendly" GCC (the de facto Gulf Counter-revolution Club) last week. US defense contractors had the Moet flowing as Hagel merrily congregated with that prodigy of democracy - United Arab Emirates (UAE) Crown Prince Mohammed bin Zayed - to celebrate the sale of 25 F-16 fighter jets.

There's more on the way; 48 Terminal High Altitude Area Defense, or THAAD missile interceptors, at a cool US$1 billion. The



Pentagon is sending one of its only two of such systems to Guam this month to counter that other threat - missiles from North Korea.

The weaponizing free fest to Israel and the Gulf petro-monarchies - missile defense, fighter jets, mega-bombs - could not but be duly hailed as the proverbial "message" to "counter Iran's nuclear ambitions", or "the air and missile threat posed by Iran", or the general "worry about Iran's pursuit of a nuclear weapon" or "Washington's determination to stop Iran from acquiring nuclear weapons."

There's no "red line" here; just hardcore weaponizing of Israel and the GCC. Any doubts, blame it on Iran. And this while Saudi-controlled media in the Middle East - roughly everything except al-Jazeera - was breathlessly spinning that Tel Aviv is pursuing a deal to use Turkish soil for an attack on Iran.