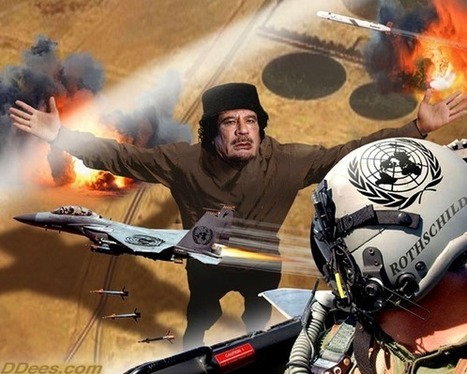 "Now, I am under attack by the biggest force in military history, my little African son, Obama wants to kill me, to take away the freedom of our country, to take away our free housing, our free medicine, our free education, our free food, and replace it with American style thievery, called "capitalism", but all of us in the Third World know what that means, it means corporations run the countries, run the world, and the people suffer." – Muammar Gaddafi, quoted in English Pravda.
7 Reasons The West Wanted Gadaffi Dead
1. Gaddafi wouldn't bow down to …the Rothschild central reserve banking cartel.