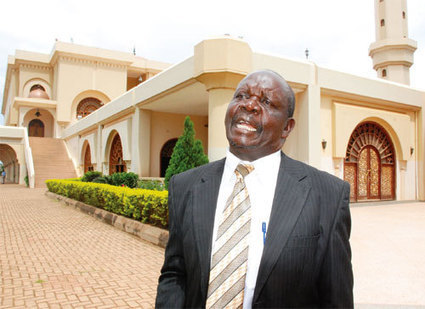 "The Libyan Government and Muslims of the Old Kampala faction are locked in a standoff over the name of the gigantic Gaddafi mosque.
The Libyan Government has directed that the name Gaddafi be dropped. Muammar Gaddafi, who donated the mosque as a gift to Muslims in Uganda, was brutally murdered in Libya last October following nearly a year of civil war. The Mosque was commissioned on March 12, 2008.
However, Uganda Muslim Supreme Council (UMSC) head, Supreme Mufti, Sheikh Shaban Mubajje, has insisted that the mosque belongs to Muslims in Uganda and Libya cannot give such a directive.
Libya made its directive through the Islamic Call Society (ICS) where they channel aid to the Muslim community in Uganda.
Several meetings between UMSC and ICS to resolve the issue have yielded no solution so far.
The UMSC spokesperson, Hajji Nsereko Mutumba, said a Libyan delegation was at Gaddafi mosque on Monday and directed them to change its name and even remove the wall hangings of the deposed president.
"UMSC and its advisers agreed that the Libyan Government has no authority to make such a directive since the mosque belongs to Uganda," Hajji Nsereko said. (...) "