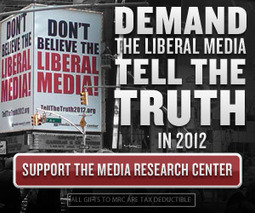 "The Washington Post is once again kissing a Washington posterior. Two days after lauding liberal Sen. Patty Murray, the Post hailed Hillary Clinton with the dominant headline on Monday's front page: "The secretary of 1,000 things."
Like any other Hillary superfan, Post reporter Stephanie McCrummen could only wonder whether Mrs. Clinton would now prepare a 2016 presidential run or – perish the thought – "this might really be it for one of the most iconic figures in American political history." Benghazi? That's a small speed bump on the Road to Gush-gush:
What is clear is that despite lingering questions about Benghazi, Clinton is more beloved than at any point in her long and at times controversial career, commanding soaring approval ratings, a vast fundraising machine and supporters who gush more than ever that she should run for president again.
McCrummen began the story just like a Clinton lover would: at September's Clinton Global Initiative meeting in New York, where all the world's biggest Clinton suckups gathered to honor her. "On a recent Monday, Secretary of State Hillary Rodham Clinton walked with her husband onto a stage at the New York Sheraton to cheers and whoops and a standing ovation that only got louder as she tried to quiet things down."
She looked tired, the poor dear, said one.
"She's just looked so sad and so tired," said Ritu Sharma, a women's rights activist, referring to Clinton's appearances in the days after the attack in Benghazi, Libya, that killed four Americans, including U.S. Ambassador J. Christopher Stevens. " (...)"