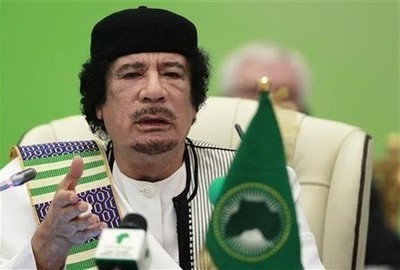 "Gaddafi's creation of the African Investment Bank in Sirte (Libya) and the African Monetary Fund to be based in Cameroon will supplant the IMF and undermine Western economic hegemony in Africa." — Gerald Pereira, an executive board member of the former Tripoli-based World Mathaba
The good people of Africa will remember Gaddafi, for least one honest thing he did: he laid a strong foundation for a viable and affordable telecommunication services across Africa at a time when Africans were completely disconnected from the world with exorbitant cost of telecommunication services. At least, for those of us who appreciate the value of communication in today's businesses, in keeping relationships and families alive and as the basis of our technological revolution, we believe Gaddafi gave to the African people, all it takes to keep up with today's modern life and to make it in the 21st century as a people.
Hate him or Like him, Gaddafi is a true African hero. Don't get me wrong. I am not by any means suggesting that Gaddafi was a saint. He was a human being and like any human (yourselves and myself included), he had his shortfalls. The same thing can be said about Kwame Nkrumah, and many other great revolutionaries who ever lived in human history.