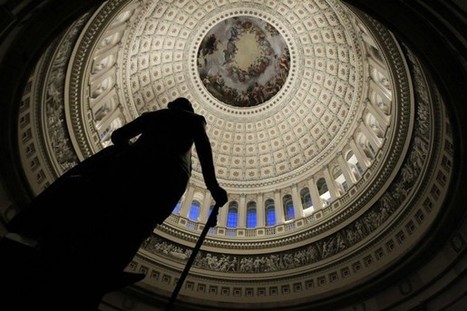 " Lawmakers appearing on political talk shows Sunday focused primarily on foreign affairs, including the growing conflict between Israel and the Palestinians, the continued fallout from the U.S. consulate attack in Libya,and whether U.N. Ambassador Susan E. Rice is qualified to serve as secretary of state.
On NBC's "Meet the Press," House intelligence committee Chairman Mike D. Rogers (R-Mich.) and Senate intelligence committee Chairman Dianne Feinstein (D-Calif.) appeared together to discuss hearing from former CIA director David H. Petraeus. Most notably, Rogers suggested — without citing proof — that President Obama may have been told about an investigation of Petraeus before Election Day, suggesting that Attorney General Eric H. Holder Jr. may have told the president informally: (...)"
WHAT U.S. SHOULD KNOW ABOUT RICE IS SHE WAS THE RACIST - SHE REMOVED THE CITIZENSHIP TO BLACK lIBYANS WHEN SHE CALL THEM MERCENARIES AT UN. SHE LEGITIMATED THE LYNCHING OF BLACK LIBYANS BY LIBYAN REBELS. SHE IS A CRIMINAL. INVESTIGATE AND U WILL FOUND THE TRUTH ABOUT HER EVIL ACTINONS AGAINST BLACK LIBYAN PPL AND BLACK MIGRANT WORKERS.