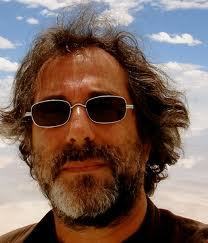 "MENA (Middle East/North Africa) is on fire. The diffuse rage - even if manifested by a tiny minority - is distinctly anti-American. Protests in Cairo have reached Sanaa in Yemen and even Bangladesh. The administration of US President Barack Obama is perplexed beyond belief. There will be revenge. What's really going on?

It does not matter whether that infamous, crude, made-in-California anti-Islam and anti-Prophet Muhammad flick - actually financed/produced by an Egyptian Christian Copt and American protestants, instead of a non-existent Jewish real-estate developer - was just a pretext that led to the killing of the US ambassador in Benghazi and the protests in Cairo and beyond. Let's try to identify the consequences.

The militia ballet
The strategic target of the Salafi-jihadis who killed the US
ambassador in Benghazi was to torpedo the (already shaky) Obama-Muslim Brotherhood alliance.

Imagine if that had happened in Syria - or with a visiting US diplomat to Iran, for example; Pentagon-based revenge already would be in effect. US consulates were never attacked when Colonel Muammar Gaddafi was in power in Libya; it happened under the watch of a "NATO rebel" regime fully sponsored by Washington.

Libya is now militia hell - from neighborhood-watch outfits to mini-armies. They won't disarm. They refuse to be part of government security forces because their logic is tribal. They're fighting one another. No weak central government in car-bomb-infested Tripoli will rein them in.

Another way to put it is that "liberated" Libya is now warlord country. Home of vendettas in the desert and tribal pogroms against other tribes - and even whole towns.

The Salafi-jihadis - with whom Washington, London and Paris were unashamedly in bed during their humanitarian bombing campaign - are based in Cyrenaica, eastern Libya. Some have come from Iraq. Some are shuttling back and forth to and from Syria, aiming to destroy yet one more secular Arab republic.