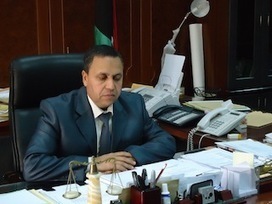 «Justice Minister Ali Ashour Ehmida has denied reports that the trial of Saif Qaddafi will begin today in Zintan.
"It is not true", the minister told the Libya Herald. "We have already said it will be in the second half of September". »
SEEMS IT'S CONFIRED BY JUSTICE MINISTER: THE SAIF TRIAL WILL BE IN ZINTAN!! ??????? What More? A Execution Syrian-Style?