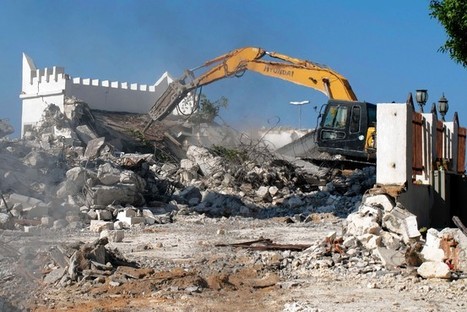 "George Grant, Deputy Editor of the Libya Herald, writes: Many outsiders looking at events in Libya from afar are probably not fully aware of the powerful significance of the recent desecration of Sufi shrines and the dangerous truth that it exposed.
Perhaps more than any other event since the end of last year's revolution, the attacks have encapsulated the biggest challenge now confronting post-Qaddafi Libya.
That challenge is for Libya's democratically-elected authorities to achieve a monopoly on the use of force. This is the bedrock of any government's power, without which the social contract between government and governed cannot be built.
Over a period of four days, from 23-26 August, the distance Libya's government needs to travel before attaining that monopoly was laid bare.
On Thursday, one of Libya's most important Sufi shrines, that of the Sidi Abdul-Salam Al-Asmar Al-Fituri in Zliten, a town some 150 kilometres east of Tripoli, was systematically targeted following tribal clashes there that left at least three dead.
On Saturday, another mausoleum, that of Sheikh Ahmed Al-Zarruq, was targeted in nearby Misrata, the same day that the Al-Sha'ab shrine in Tripoli was also hit.
This latter attack in the Libyan capital was the most brazen of all. Following the initial strike in the early hours of Saturday morning, the perpetrators returned later in the day with an automatic digger to continue the task over a period of some 48 hours. ... "