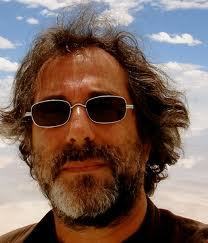 "This was undoubtedly BIG. Everyone and his neighbor were there. The Emir of Qatar, President Morsi from Egypt, President Gul from Turkey, Palestinian Authority's Mahmud Abbas, Hamid Karzai The Afghan, Prime Minister Zardari from Pakistan, Marzouki the new Tunisian leader, King Abdullah from Jordan, Iranian President Mahmud Ahmadinejad himself. All 57 member-states of the Organization of Islamic Cooperation (OIC) - representing no fewer than 1.5 billion Muslims worldwide.

Arab News couldn't resist waxing poetically. What about ...
"In Makkah, last night the Holy Kaaba and the Grand Mosque was bathed in bright lights. The giant Clock Tower glowed in green lights on a clear, moonless night. As the muezzin's heart-warming voice reverberated in the mountainous city at Isha, the world's leaders, sitting in the Al-Safa Palace next to the Grand Mosque, repeated Allah-o-Akbar after him."
Allah Akbar indeed - and then straight to the business in which ... "