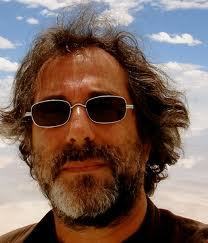 ( ... )
Show me your terrorist ID
Iraqi Kurdistan President Massoud Barzani told al-Jazeera [2] that yes - they are training Syrian Kurds who defected from the Syrian Army to defend their de facto enclave. It was Barzani who supervised the key deal sealed in Irbil on July 11 that led to Assad forces retreating from Syrian Kurdistan.

What is being described as "liberated cities" [3] is now being "jointly ruled" by the PYD and the KNC. They have formed what is known as a Supreme Kurdish Body.

One can never underestimate the Kurdish capacity to shoot themselves in the foot (and elsewhere). Yet one can also imagine all this cross-country Kurdish frenzy terrifying quite a few souls in Istanbul and Ankara. This [4] columnist for the daily newspaper Hurriyet got it right; "Arabs are fighting, Kurds are winning." The Kurdish Spring is at hand. And it is already hitting Turkey's borders.

Davutoglu must have seen it coming; when a formerly "zero problem" foreign policy evolves into housing the weaponized opposition to a neighboring government, you're bound to be in trouble.

Especially when you start itching to kill "terrorists" living in your neighbor's territory - even though your Western allies may view them as "freedom fighters". Meanwhile you actively support Salafi-jihadis - "insurgents" formerly known as terrorists - back and forth across your borders.

An increasingly erratic Erdogan has invoked a "natural right" [5] to fight "terrorists". But first they must produce an ID; if they are Sunni Arab, they get away with it. If they are Kurdish, they eat lead.