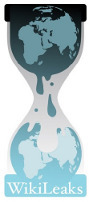 SOURCE: Sub-source via ME1
ATTRIBUTION: STRATFOR source
SOURCE DESCRIPTION: Algerian diplomat via ME1
PUBLICATION: Yes
SOURCE RELIABILITY: C
ITEM CREDIBILITY: 3-4 - could be a cover-up as Algeria is under pressure
for backing Q
SPECIAL HANDLING: Alpha
SOURCE HANDLER: Reva

The source confirms the news about Muammar Qaddafi's attempt to seek
refuge in Algeria. Algerian president Abdulaziz Boutafliqa refused to
answer Qaddafi's repeated phone calls. Qaddafi's daughter and first wife
were allowed into Algeria after Libya's provisional council had waived its
objection to the matter. Algerian intelligence have determined the
location of Qaddafi in the town of Bani Walid, which lies about 100 miles
southwest of Tripoli. He says the Algerians passed the information to
British intelligence. The task of chasing Qaddafi has been entrusted to
special British units. He is confident the British will eventually get
him.

Qaddafi will be gunned down sooner than laer.The matter is pending
securing the approval of the elders of Warfala tribe who are providing
Qaddafi with sanctuary. The matter with Warfala will have to be resolved
peacefully since it is Libya's largest tribe, and also because many of its
young men have fought alongside the forces of the provisional council.
Algeria has a vested interest in the elimination of Qaddafi in order to
prevent him from allying himself with al-Qaeda in al-Maghreb.