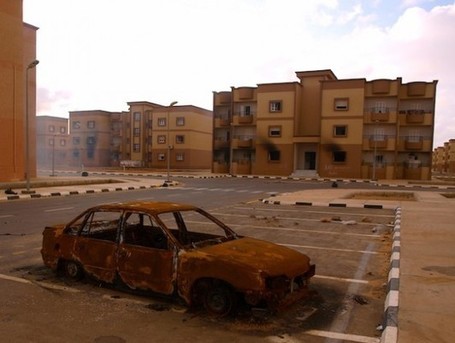 Human Rights Worse After Gaddafi -
"The human rights situation in Libya now is far worse than under the late dictator Muammar Gaddafi," Nasser al-Hawary, researcher with the Libyan Observatory for Human Rights tells IPS.
Hawary showed IPS testimonies from families whose loved ones have been beaten to death in the custody of the many militias that continue to control vast swathes of Libya.
"At least 20 people have been beaten to death in militia custody since the revolution, and this is a conservative figure. The real figure is probably far higher," says Hawary, pointing to photos of bloodied bodies accompanying the testimonies. .. "