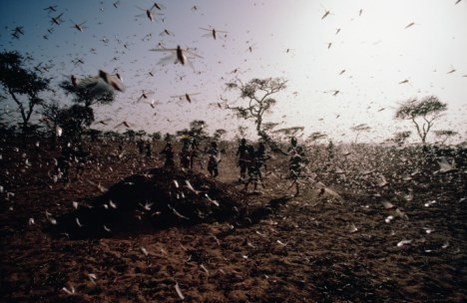 "The Arab Spring and the fall of Colonel Gaddafi have continued to have long-lasting effects across the entire African continent, after agricultural experts warned of swarms of locusts about to move from Libya into neighbouring countries.
The Food and Agricultural Organisation of the UN has warned that following the death of Libya's despot leader, thousands of the pests have been allowed to breed and move across the nation's poorly-monitored borders.
Experts believe that croplands in neighbouring Niger and Mali are now at imminent risk after locust swarms moved south from Libya and Algeria. ... "
Personal Note: The Problem are the Rebels, not the insects!