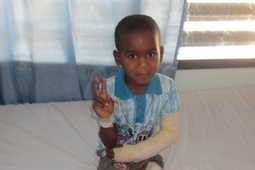 "The National Transitional Council (NTC) is struggling to rein in the hundreds of militias who commit serious abuses in a climate of total impunity.
Until now, there has been no investigation into the violence in Kufra and no measures have been taken to prosecute those responsible for the reckless use of fire in residential areas.
Instead, the NTC passed legislation in early May granting immunity from prosecution for members of armed militias if they acted to "protect the Revolution".
This law prevents victims from obtaining justice and redress, and contradicts the objectives of the "17 February Revolution" to put an end to four decades of repressive practices and injustice."