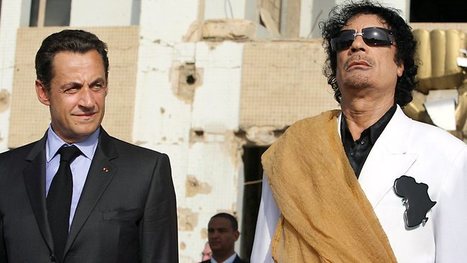 "He posed in spectacular grandeur as the neo-imperial Liberator of Libya - only a few years after Colonel Muammar Gaddafi helped finance his 2007 election campaign with a cool US$65 million.
Profiting from a mysterious alliance between the Holy Ghost and an African chambermaid in New York, he got rid of the unstoppable challenger to his re-election, former International Monetary Fund director general and international sex fiend, Dominique Strauss-Khan.
And still, this Sunday, French voters - in a Facebook-style remix of the fall of the Bastille - are bound to yell "Off with his head".
Why? Hubris. French President Nicolas Sarkozy, aka neo-Napoleonic King Sarko, former king of bling bling, "Chouchou" to [Italian] First Lady Carla Bruni, may be his own worst enemy. [1]"