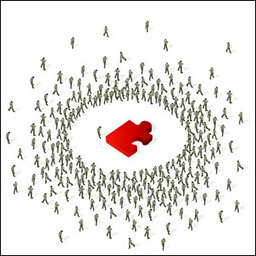 This new innovation paradigm in which consumers and other product users play a central role consists of three phases.
Phase 1
Initially, markets for products and services with novel functionality are both small and uncertain. For example, at the start, no one knew whether there would be a profitable market for the first skateboard -- or for the first dishwashing machine, for that matter. However, producers don't like small and uncertain markets. Especially in consumer goods fields, producers know they need to spread their R&D and other innovation costs over a lot of purchasers in order to make a profit. As a consequence, consumers often must pioneer really new products for themselves, because producers cannot yet see evidence for a profitable market. And, indeed, that is the history of both skateboards and dishwashers.
Phase 2
As the surveys showed, most of the innovations developed by consumers are of interest to the originating consumer only. But some consumer innovations have greater potential. Since many of the designs are often freely available, other consumers can test their own levels of interest by freely making copies, trying them out and maybe improving the designs as well. The degree to which this viral diffusion to other consumers takes place -- whether through communities on the Web or other communities -- offers a progressively stronger signal to producers as to which of the new designs and functions will offer the basis for a profitable new commercial product or product line. In other words, consumers are not only developing new products but also providing marketing research data to any producer alert enough to collect it and assess it.
Phase 3
Producer companies begin to decide that the information on the design and function of the new product, and how many might want to buy it, has reached acceptable levels for their risk profiles. For example, only after the popularity of skateboards began to spread among children did companies become interested in manufacturing skateboards commercially. Small producers generally enter first, because they are satisfied with smaller markets. Some of these are new startup companies founded by consumer-innovators themselves. Then larger companies enter, often by acquisition, if the market grows still further. Producers, even if they do not develop the initial ideas and prototypes for functionally novel innovations, also contribute
Via
Don Dea