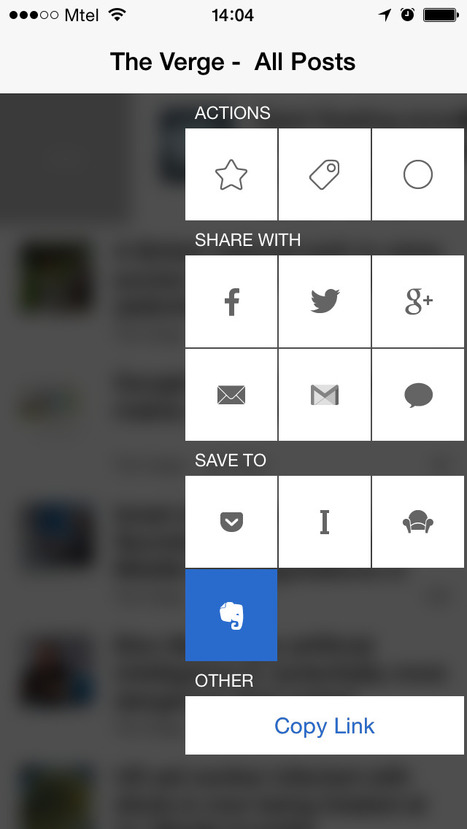 We have spent a lot of time tweaking and fine tuning the dark theme so it's easy on the eyes especially in dark environments. Just try it out during night time and you'll surely appreciate our efforts.


And if that's not enough for you, we've added even more features
- Scroll tracking - automatically marks articles as read when you scroll past them, just like in the web version. You can activate this feature in the app preferences or via the "Eye" menu.- A completely redesigned sharing screen with support for Facebook, Twitter, Google+, Email (iOS client), Gmail and SMS. More services will come in the future too. We have also fixed the Twitter sharing, because it was a bit broken in version 1.2 and wasn't sending the article titles in the tweet.