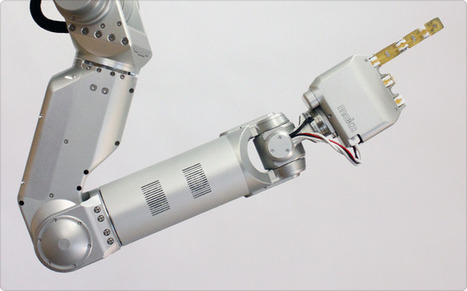 The Meka A2 Compliant Arm is a lightweight seven degree-of-freedom force controlled arm. Designed to match the size and shape of a small adult, it is the ideal platform for researchers interested in manipulation for human environments.
The A2 nearly matches the scale and workspace of a human arm. It features high-strength force-controlled actuators, intrinsic physical compliance, zero-backlash Harmonic Drive gearheads, and the Meka M3 real-time manipulation control system.
The A2 is available as a single arm or as a bimanual manipulator. It provides plug-and-play support for the T2 Humanoid Torso, S2 or S3 head, and the G2 or H2 hand.
Via
Tony Sacksteder