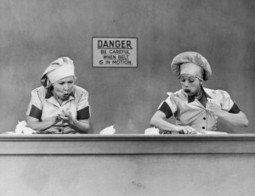 If email is your only automated marketing activity, here are 5 other ways you can use marketing automation in your inbound marketing campaign.
Summarized...
Progressive Profiling
Smart Calls-to-Action
Social Media Publishing
Are you taking 15 minutes or more a day to post on ALL of those social media sites your company is on? Marketing automation has now made social media publishing even easier, as well as helping you get back much needed time. Consider using social media publishing tools like:
HootsuitePingraphyTweetdeckSplitTweet
Lead Scoring
Smart Lists
Instead of just sending each lead every single email you draft, you can target specific lists with content related to their previous actions to help nurture and push those contacts down the sales funnel.
Via
marketingIO