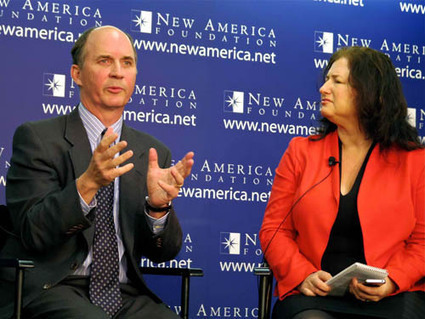 AUVSI President and CEO Michael Toscano appeared alongside MIT's Missy Cummings to discuss the state of the technology. Integrating unmanned aircraft into the National Airspace System will create more than 100,000 jobs, particularly in agriculture, Toscano said, and Cummings said the issue with integration is now more about psychological than technological barriers.

A commercial revolution will take place in agriculture, Cummings said, and the United States is already behind.

"Japan basically does all its crop dusting with UAVs. An entire country," Cummings said.

She predicted that another revolution, that of unmanned cargo delivery, is already taking shape in Afghanistan in the form of the K-Max unmanned helicopter, which now supplies cargo to deployed soldiers and Marines.
....
Another ongoing and growing use of unmanned aircraft is for monitoring wildlife, their habitats and the poachers who are killing some of them in record numbers, said Carter Roberts, the president and CEO of the World Wildlife Fund.

Groups like the WWF simply don't always have good information about what's happening on the ground in remote locations and have started using UAS to track animals, discover poachers and then follow them back to their traders.

Privacy issues rarely come into play, because the areas are so remote and the systems help give a small technological edge against the poachers, who are better funded and better equipped, the said.

"We do not want to document the demise of nature," but instead use these systems to get real-time information into the hands of governments who can help the wildlife, Roberts said.