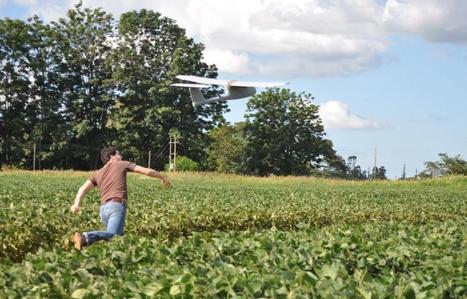 To improve maize yields
Skywalker is a complex aerial phenotyping platform, a remote-controlled plane provided with an advance flight system which do not require previous knowledge of aeromodelism. Spectral (visible and near infrared) reflectance and thermal imagery cameras were fitted to the wings; they allow evaluating crops' growth, temperature and available soil water of large numbers of maize varieties in only a few minutes. This data will be used to improve the efficiency of maize breeding and speed up the development of drought and low nitrogen tolerant maize varieties for some of the poorest farmers in the world.
The plane ranges from 30 to 45 minutes, and can fly at over fly at over 600-meter with an average speed of 45 kilometres per hour. Take-off and landing, as well as flight plan (way, height, etc.), can be automatically programmed previously.