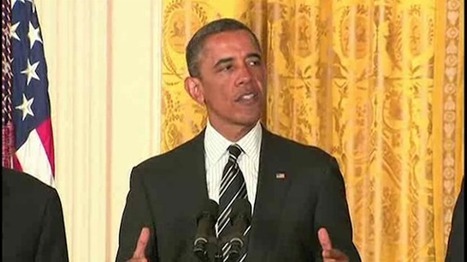 The nomination of President Barack Obama's top counter-terrorism advisor John Brennan to head the CIA has sparked outrage and concern about America's growing drones programme and its use for targeted killings of suspected Islamic militants.
Brennan has been a key architect of drones policy under Obama and many experts believe that the use of the unmanned robot planes in countries such as Afghanistan, Pakistan, Yemen and Somalia is likely to increase if he becomes America's top spy.
"If Brennan leads the CIA then you ain't seen nothing yet. That troubles me greatly," said Amos Guiora, a legal professor at the Quinney College of Law at the University of Utah. (...)
Officially, the CIA still does not admit that its programme exists, but Brennan has been closely identified with promoting its use in the Obama administration. He has been dubbed "Mr Drone" in the media and has been the public face of the programme when it comes to arguing that its use is both legal and effective. In a speech last year at the Woodrow Wilson Center he said: "There is nothing in international law that bans the use of remotely piloted aircraft for this purpose or that prohibits us from using lethal force against our enemies outside of an active battlefield, at least when the country involved consents or is unable or unwilling to take action against the threat." (...)
"John Brennan has deliberately deceived the American public about the effects of these drone strikes, claiming they haven't killed any civilians and refuses to acknowledge empirical evidence to the contrary," said Leah Bolger, president of anti-war group Veterans for Peace. "The combat drone program is responsible for the deaths of thousands of people, none of whom received any sort of due process; were citizens of a country with which we are not at war; and were murdered not as a result of military action, but by a civilian agency – the CIA," she added. (...)
In the US the increased use of drones has given birth to a protest movement that has encompassed numerous groups all over the country. Anti-drone activists are now planning a major protest for Obama's inauguration in Washington, DC, this month and also a month of actions in April aimed at military bases where drones are controlled, factories where they are made and universities where drone research is carried out. "More people are waking up to this," said Nick Mottern, director of a group called Know Drones.
Paul Harris, The Gaurdian
10 Jan 2013