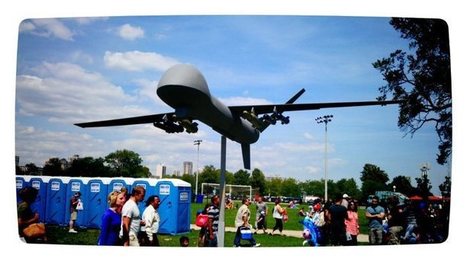 From Patch.

Even as the Alameda County Sheriff's Department considers buying an unmanned aerial vehicle, Berkeley City Council will discuss declaring the city a No Drone Zone.

Arguing that drones are unsafe and pose a threat to civil liberties, Berkeley's Peace and Justice Commission is recommending that the city council adopt a resolution this month proclaiming:

"1. Berkeley a No Drone Zone and instructing the City Attorney to perform the necessary legal tasks to transform this declaration of a No Drone Zone into an Ordinance for the City of Berkeley wherein drones are hereby banned from airspace.

2. That drones will not be purchased, leased, borrowed, tested or otherwise used by any agency of the City of Berkeley over the City of Berkeley, including drones in transit.

3. That exemptions will be made for hobbyists to continue to fly remote controlled model aircraft in specified areas, away from dwellings and the urban cityscape of people and buildings as long as those devices are not equipped with any kind of camera or audio surveillance equipment."