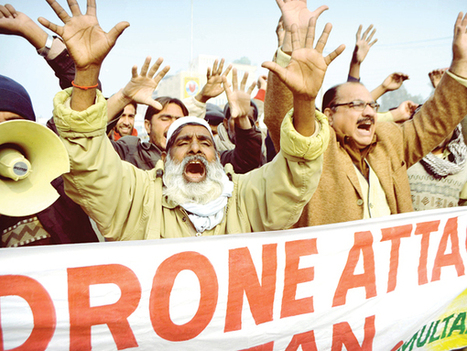 Warfare is no stranger to world history. It has become a byproduct of life itself, though is becoming less of a presence as greater activities emerge, i.e. new developing markets, scientific research, and exponentially growing technologies.
U.S. anti-war activists and stockholders of Boeing have joined forces in opposition to the company's construction of drones being used for imperialist war mongering. In their show of opposition, they pointed out not only the thousands of lives being decimated as a result of drone strikes from Yemen to Afghanistan, but also the millions of dollars being wasted in the construction of these killer drones, rather than being spent on more important things like our education system.
Hundreds of U.K. citizens have taken up the cause against drone warfare as well. Recently over 600 activists came together and marched in opposition to what they deemed as "drone sharing" between the U.K. and U.S. governments and military. Not to mention opposition to their own govt's role in drone strikes throughout the ongoing war in Afghanistan.
B. J. Murphy
Ethical Technology
Posted: May 3, 2013