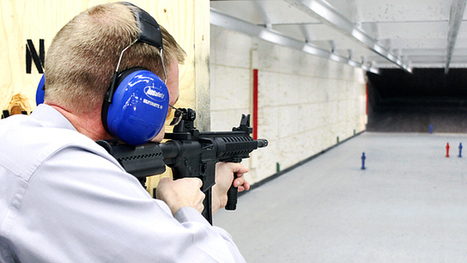 The National Rifle Association held their first ever .22 and AirSoft 3-Gun competition at their headquarters range in Fairfax, Virginia.
Fairfax, Virginia - Let's say you're thinking about 3-gun. You've watched the competitions, read the articles, seen the YouTube clips ... you're a fan. But that's not enough. Eventually, you're going to want to move from the fan to the competitor zone. But how?
The NRA will have an answer to that soon.
"We're road testing a new version that includes .22s and AirSoft guns," said NRA Sports ProgramSpecialist Samantha Olsen. "Given the ever rising popularity of 3-gun, having an AirSoft or .22 version of the sport provides young or inexperienced shooters an opportunity to compete...."
Via
Thumpy Covey