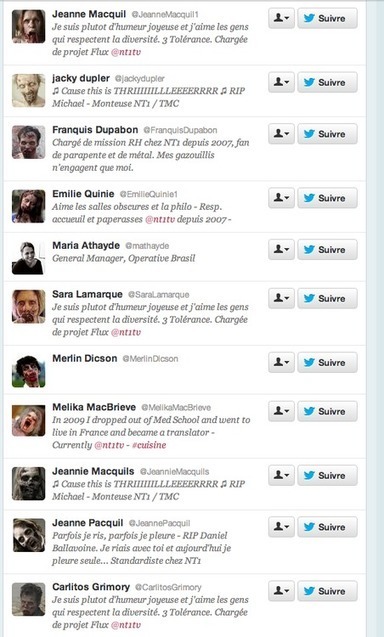 Our Follow list is crawling with walkers. And you thought the internet was safe!

French network NT1, which has just licensed Walking Dead for syndication in France, is running a guerrilla operation that gives people the thrill of being zombie-stalked … from Twitter.
A news article on their Walking Dead subsite alerts users to a "zombie virus" that's contaminated NT1 employees. To avoid contamination, you're advised:
NOT to Tweet the #walkingdeadNT1 hashtagNOT to comment on #walkingdeadNT1 posts on FacebookNOT to comment on the site...."
Via
siobhan-o-flynn