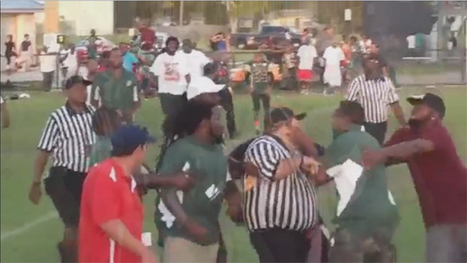 FORT LAUDERDALE, Fla. - A youth football coach accused of punching a referee in the face is out of jail.
Dion Robinson, 43, walked out of jail on Tuesday morning. Robinson had little to say as he left jail.
According to the Broward Sheriff's Office, Robinson, an ex-convict and assistant coach for the West Park Saints, punched a referee after a game between the Saints and Miramar Patriots on Saturday.
Police said Robinson punched the referee because he was upset about a call. A coach for the West Park Saints said the coaches were upset after the referee aggressively pushed his way through some of the players.
Robinson was charged with battery on a sports official during/after a contest...
(click pic to watch video)
Via
Billy Corben