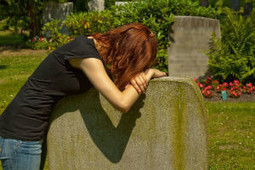 A wrongful death claim in Rhode Island could result from hundreds of different types of causes of actions including but not limited to: car accident, truck accident, bicycle accident, pedestrian death, slip and fall, assault, construction mishap, premises liability, negligent security, medical malpractice, product liability, motorcycle crash etc.
Seeking Compensation for a fatal car, semi truck or premises liability accident in RI.
A wrongful death lawsuit is a cause of action that must be filed to seek compensation for numerous types of damage that could include:
• A loss of income
• Related medical costs and hospital bills
• Funeral expenses
• Loss of consortium and companionship
• Loss of wages
• Loss of any future earnings and inheritance
• Pain, suffering and grief
Defining Wrongful Death
Wrongful death is a legal term concerning the loss of life through recklessness, negligence or the deliberate behavior of others. To receive compensation, the survivors or their legal representatives must establish a valid claim for wrongful death proving four specific points in a court of law that include:
• The parties at fault owed a legal DUTY to the victim
• The actions or lack of actions of parties at fault constitute a breach in that responsibility
• The breach of responsibility can be directly related to the death of the victim; and
• The victim died because of the incident
In a truck collision or vehicle accident case, the surviving family members (claimants) will need to establish how all parties responsible for the accident failed TO ACT REASONABLY AND WITH DUE CARE in some manner that led to the victim's death. This could include failing to drive in a reasonable and safe manner, maintaining the roadways properly, ensuring that the vehicle components are not defective or other factors.