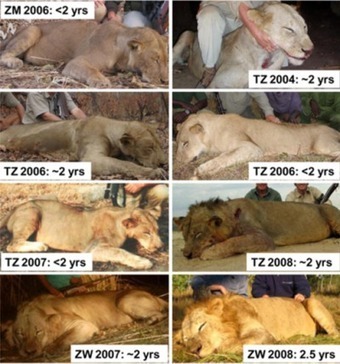 On March 17, the new Director of Wildlife of Tanzania posted an Opinion Piece in the New York Timesentitled "Saving Lions by Killing Them".
Describing himself as "Tanzania's highest ranking wildlife official", Alexander Songorwa sought to appeal via this message to the US Fish and Wildlife Service NOT to list lions on the US Endangered Species Act. Mr Songorwa indicated that this action would be "disastrous" to "conservation" efforts by depriving Tanzania of much-needed income needed to support game reserves and community wildlife areas.
Mr Songorwa seems sadly out of touch with the status of Tanzania's wildlife...
http://www.lionaid.org/blog/2013/03/saving-lions-by-killing-them.htm
Via
Wildlife Margrit