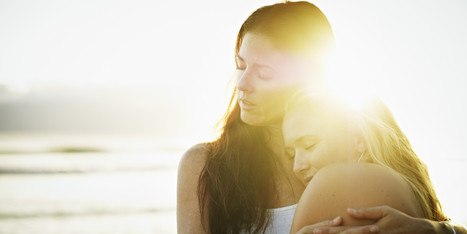 "...Seigel highlighted findings in the field of interpersonal neurobiology and from his own"mindsight approach" to psychiatry -- both systems revolve around the principle of "integration," which suggests that the linking of different aspects of a system, such as the brain, is at the heart of well-being, resilience, mindfulness and compassion.
"Integration is seen as the essential mechanism of health as it promotes a flexible and adaptive way of being that is filled with vitality and creativity," Siegel writes on his website. "The ultimate outcome of integration is harmony."
Through this interdisciplinary form of inquiry into the brain and mind, Siegel says, we can "build a framework thats based on science but goes beyond what science says, and looks more deeply at what it means to be human."
Compassion is a central component of what it means to be human, but we don't necessarily know how it works in the brain or why we're wired to be compassionate towards others -- and interpersonal neurobiology may be a particularly helpful framework for examining the importance of this quality in our lives and relationships..."
[click on the title for the full article]
Via
Dimitris Tsantaris