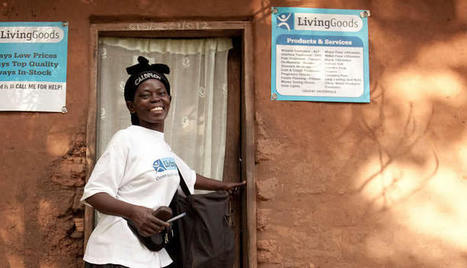 Today several of the world's largest corporations – including Hewlett Packard, SK Johnson and Unilever – are engaging with the so-called 'bottom of the pyramid', becoming key players in global development by selling products to improve health, nutrition and overall well-being in the rural markets of developing countries.
Meanwhile development donors like DfID champion large scale social entrepreneurship as a mechanism for delivering social development outcomes, from gender empowerment, to disease eradication and access to energy.
However, the BoP model is not without its critics.
Opponents have pointed to the paradox of promoting development by increasing mass consumption, highlighting the effects of selling single serve plastic sachets of soap and shampoo in a context of global climate change.
Others claim that such initiatives are nothing more than a cynical marketing ploy on behalf of multinational corporations to 'have their cake and eat it' by selling products that arguably poor communities do not need but in a model that suggests a genuine concern for wellbeing and economic empowerment.
Via
Daniel Oporto Calderón