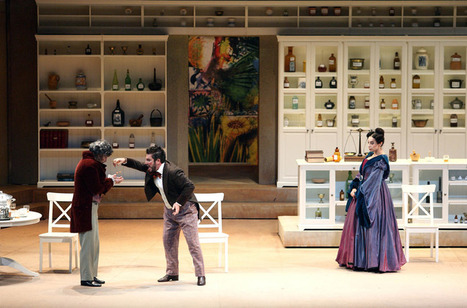 kea products were used in the set design of two operas, 'the bell' by gaetono donizzetti and 'gianni schicchi' by giacomo puccini
at the teatro carlo felice in genoa, italy. the plays, one set in the victorian era and the other in the medieval times,
show the diverse range of products found at the popular furniture manufacturer and retailer.
'the bell' takes place inside of the house of a newly-wed couple. along with the costumes and props, the chairs,
tables and buffets communicate their location and social status. the flexible quality of the pieces allowed them to be moved
and arranged by the actors, becoming a key component of the play.