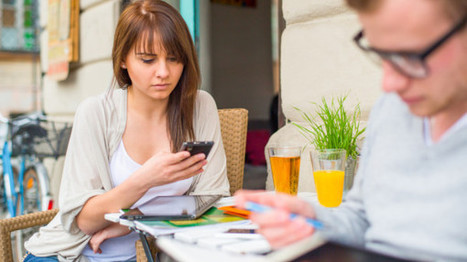 From the moment we wake up in the morning to the moment our heads hit the pillow, we are posting, "Liking," purchasing, and searching from our mobile devices.
Take for example the following statistic:
75 percent of Americans bring their phones to the bathroom. (Source: Digiday, 2013).
And there you have it.
We are hopelessly attached to our phones. So much so, that we can't even make a disconnected trip to the loo without FOMO (Fear of Missing Out.) Mobile is the preferred method for search and a way of life. Small business owners need to take notice.
Via
Brian Yanish - MarketingHits.com