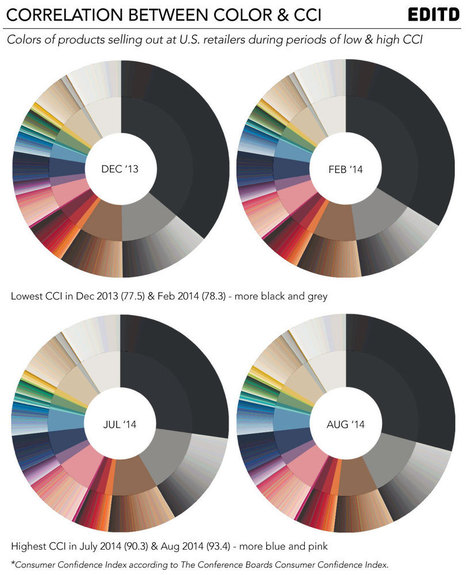 How can retailers optimize on the Consumer Confidence Index? We reveal patterns in color and pricing that change with the economic outlook.
With EDITD's Color Analytics tools, it's possible to view commercial activity by color. The lowest the CCI has been in the last ten months was December 2013, and the second lowest was February 2014.
Interestingly, products which sold out during those two months have something in common – there's a huge dominance of black and grey tones. Certainly there's some seasonality around this, but the activity in December is noteworthy – not only is this gifting and party season, but a time for sales. In February, as new season products arrive into store, it is usual to see some uplift in the palette – but with low CCI, none was evidenced....
Via
Jeff Domansky