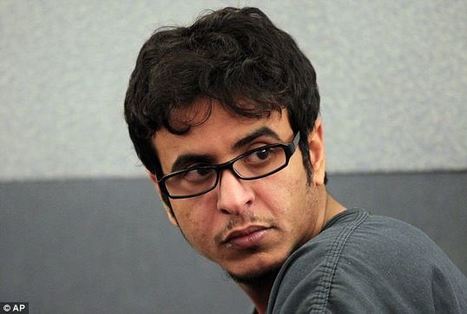 The jury of nine women and three men found Alotaibi guilty of sexual assault with a minor for forcing oral and anal sex on the boy in the bathroom of a sixth-floor room at the Circus Circus hotel, and lewdness with a child for fondling and kissing the boy on the way to the room.
The boy testified that in the hotel room bathroom, Alotaibi blocked the door, offered him $150 and then doubled the amount, and forced him into oral and anal sex.


Chairez has argued that Alotaibi was too limited in English and too unfamiliar with U.S. law to waive his right to have a lawyer with him while he answered police questions, the lawyer said.
He also said he didn't understand why he was there.
The report stated that the 23-year-old Saudi national told investigators that he had the boy perform oral sex on him 'for just a couple of seconds,' and then 'accidentally' raped him.
Via
Pulp Ark