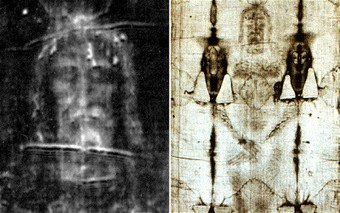 Experiments conducted by scientists at the University of Padua in northern Italy have dated the shroud to ancient times, a few centuries before and after the life of Christ.
Scientists, including Prof Fanti, used infra-red light and spectroscopy – the measurement of radiation intensity through wavelengths – to analyse fibres from the shroud, which is kept in a special climate-controlled case in Turin.

The tests dated the age of the shroud to between 300 BC and 400AD.
The carbon-14 dating tests carried out in 1988 were "false" because of laboratory contamination.
Via
Pulp Ark