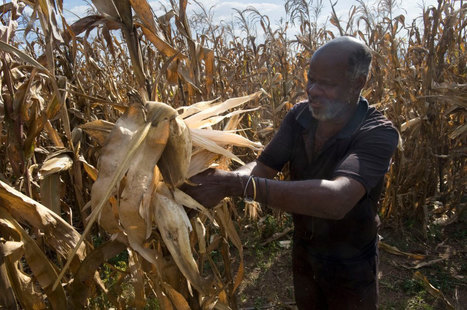 "We are losing the battle against hunger in Africa and the Near East," the Director-General of the Food and Agriculture Organization (FAO), Jose Graziano da Silva, told participants at the International Conference on Food Security in Drylands, which is being held in Doha, Qatar.
Drylands, or ecosystems characterized by a lack of water, cover some 40 per cent of the world's terrain, ranging from cultivated lands and grasslands to savannas and deserts. They are home to 38 per cent of the world's population, or 2.7 billion people, and account for half of global livestock production.
The two-day conference brings together members of governments, academia, civil society and the private sector from 60 countries to discuss food security, water and investment in dryland countries. The gathering seeks to come up with recommendations to boost agricultural production, enhance food security, and increase resilience to future prices shocks.