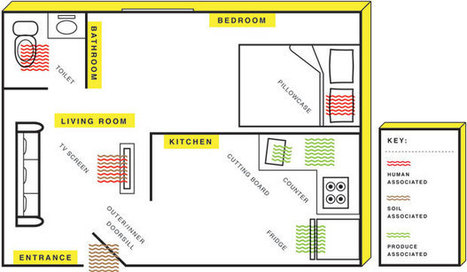 "Biologists are starting to explore the woolly ecosystems in our homes and hospitals, and figuring out how they can make us sick or keep us healthy. ...
"Most studies of microbes in the home have focused on a particular location, such as the shower curtain or the hot-water heater. Now North Carolina State ecologist Rob Dunn aims to survey what's living on everything—from pillowcases to refrigerators—in thousands of U.S. residences.
"Last fall Dunn began his "Wildlife of Our Homes" project with a pilot study in which 40 volunteers swabbed eight locations in their houses and mailed back the samples....