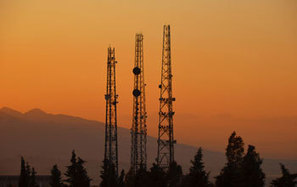 In conjunction with the recently-released Presidential Memorandum on Expanding America's Leadership in Wireless Innovation, the White House has announced that the National Science Foundation (NSF), along with other federal agencies, will make strategic investments in research and development to make more efficient use of the nation's airwaves.
Efficient use of the radio spectrum is becoming increasingly important as the rapid growth in wireless applications is placing an increasing demand on a limited supply of radio frequencies. Increased access to the radio spectrum will not only promote economic development through new technologies and applications, but also ensure that public and private entities can efficiently support critical capabilities, such as public safety and defense. NSF is responding to this national need by supporting research to find innovative, efficient ways to share the spectrum available.
In 2012, NSF introduced the Enhancing Wireless Access to the Radio Spectrum (EARS) program to invest in academic and small business research that can help identify better and more efficient ways to use the available airwaves. These improvements have the potential to significantly improve radio spectrum utilization and meet the nation's broadband needs. The EARS program invests across math, physical sciences, engineering, computer science and economic sciences, and research awards have totaled $23 million in its first year of funding (FY 2012). Additional research awards will be made in 2013.
So far, the EARS program has supported a variety of cutting-edge multidisciplinary research, including:
Click headline to read more--
Via
Chuck Sherwood, Senior Associate, TeleDimensions, Inc