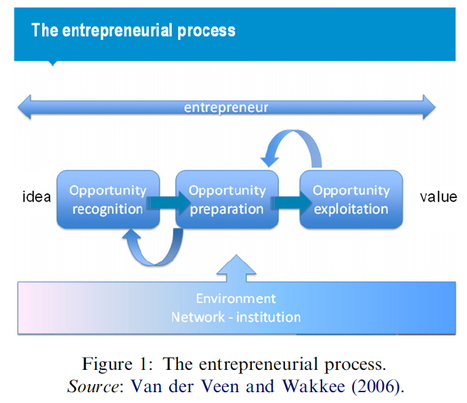 Abstract:
Valorization of research results is becoming increasingly important today. Since academic research should not only contribute to our "quest for fundamental understanding," but it also needs to "consider use" (Stokes, 1997); these dual goals give rise to tension in academic institutes that need to carefully balance research and its exploitation. Nevertheless, valorization, commercialization, technology transfer, knowledge exploitation or exploitation of research are different labels for a similar activity and have become part and parcel of academic life. Most universities own the intellectual property rights of their research, meaning they have the legal rights (in some countries the legal obligation) to exploit it in a way they see fit. Research shows that universities have different objectives (e.g. regional development, spin-off creation) for engaging in this process and every university has developed its own approach to deal with this in the sense of funding and support. On an abstract level, there are two scenarios for commercialization. In the first scenario the university takes the role of "entrepreneur" and in the second scenario it is the researcher (or the research group) who is involved in research that takes this role with the university being the context in which entrepreneurship takes place. In this contribution our focus is on the university as entrepreneur and we regard valorization as an entrepreneurial process. In order to visualize how the activities of different actors associated with the university contribute to the entrepreneurial process of a university, we will build on ideas postulated by Wakkee and Van der Sijde (2010) regarding the fluid and moldable nature of opportunities. We conceptually elaborate the consequences of their approach for bringing knowledge (and technology) from university to the market.
The authors:" In this paper we have considered the university as the entrepreneur rather than as a context in which entrepreneurship takes place. This does not mean, however, that individual members cannot be simultaneously involved this entrepreneurial processes. If managed intelligently by the university, a considerable part of the entrepreneurial activities of staff members may fall under the ''umbrella'' created by the university's opportunity scenario, although there will always be individual
researchers who are (at least temporarily) involved in various commercializing activities that fall outside this opportunity scenario."
Source:
Peter van der Sijde, Ingrid Wakkee, Eveline Stam, Mirjam Leloux (2013), The University as an Entrepreneur: The Ingredients for Valorization and Valorization Strategies, in Ray Oakey, Aard Groen, Gary Cook, Peter Van Der Sijde (ed.) New Technology-Based Firms in the New Millennium (New Technology-Based Firms in the New Millenium, Volume 10), Emerald Group Publishing Limited, pp.213-224
Via
wmijnhardt