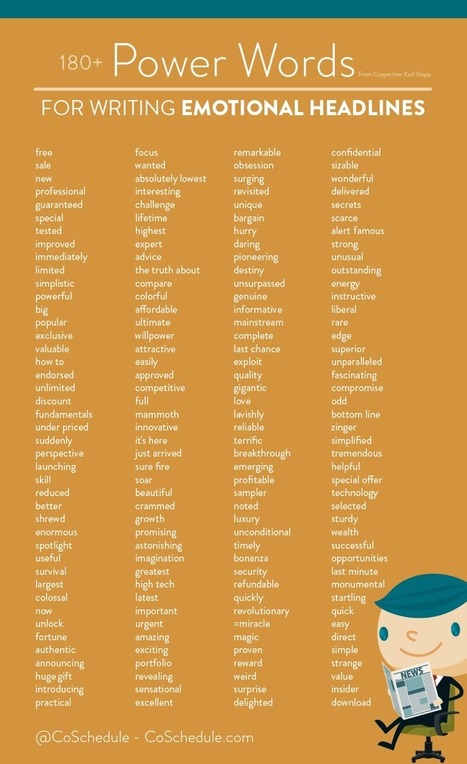 What does it take to write good headlines? Headlines that are packed with emotional words and speak to mind and emotion get shared more on social media.
... Emotional Marketing Value is a score that looks to asses how a group of words follows these emotional harmonics, and how likely they are to elicit an emotional response from a reader.
The Emotional Marketing Value Headline Analyzer is a tool based on the research that is made freely available by the Advanced Marketing Institute. Using it can easily provide you with such a score...
Via
Jeff Domansky