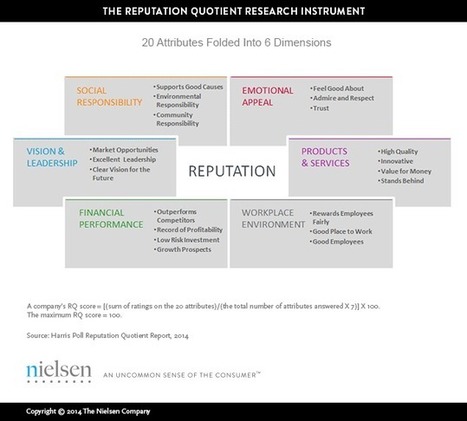 While a strong brand holds a company's promise to customers, a company's reputation gives it credibility and the license to operate. And for consumers, that reputation plays a strong role in guiding their decisions to buy—or not buy—a company's products. In the U.S., that role is growing, as Americans are steadily learning more about companies before they do business with them.
According to the 2014 Harris Poll Reputation Quotient™ (RQ™) report, 56 percent of Americans actively investigate corporate behavior before they open their wallets. That figure is climbing, as this year's figure is up 6 percent from 2012. And these information seekers aren't just learning for their own benefit. This group actively shares what it learns and seeks to influence others in the process.
Consumer sentiment about the myriad of dimensions that make up corporate reputation isn't an easy thing to gauge, but it's certainly something for all companies to be aware of—and influence. But it's not simply enough to know what people think about a company or brand. After all, if consumers are turned off by a particular company, they're certainly not going to buy its products. The good news, however, is that Americans view corporate America more positively today than they have in recent history....
Via
Jeff Domansky