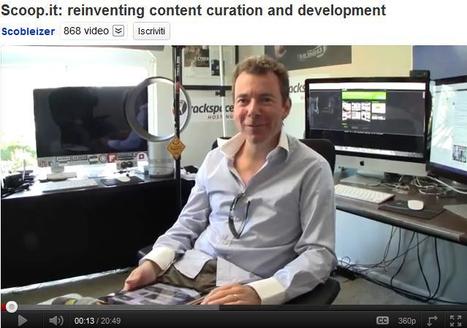 We don't have a problem of "information overload"… we have a problem of "filter failure". And even as you're reading this massive money is being spent to create better filters. And the best filters are those which allow humans and computers to both do what they do best… in a new thing called "collaborative intelligence".
Content Curation. We're starting to hear about it all over the place! But what is it?!
I think it's pretty simple. It's about organizing information. It's all the extra intelligence that's wrapped around raw information that makes it accessible, findable (is that a word), and meaningful to the right people at the right time.
It could be said that most journalists are really content curators. They don't usually write, so much as they organize and represent raw information from elsewhere, in a form that's better packages, timely and more meaningful to their specific readership.
Many bloggers do that. I'm one of those bloggers. I cover blogging and social media on this blog, but most of the time I'm doing a fine enough job if all I do is act as a filter for my readers, in helping them to get to the good stuff out there. And I do that by "editorializing" around the raw content I find out there... cutting bits out of it here and there, rewording it, explaining the context, making an argument around it, etc. That's curation!....
[read full article with videos and presentations http://j.mp/qkh7W0]
Via
Giuseppe Mauriello